The Little Helper
By Sandra Asante
"The Little Helper" is Ideal for Schools and Local Libraries
Th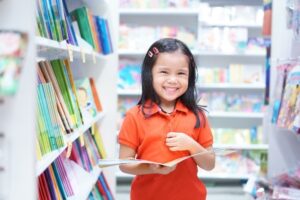 e Little Helper portrays a child's enthusiasm to contribute to her community!
Isn't that a universal message for all children?
Numerous studies have shown that encouraging children to volunteer, especially when done as a family, will bring that family TOGETHER and create a sense of purpose in children's lives!
Western Connecticut State University cited, "Children watch everything you do. By giving back to the community, you show them firsthand how volunteering makes a difference and how good it feels to help other people and animals and enact change."
Children will find great benefit in having The Little Helper on their school bookshelf. Teachers will love the enthusiasm for learning and the positive self-image fostered by this book. Contact me today for a special rate for bulk orders for your local school and library!
"The Little Helper" is Perfect for Daycare Centers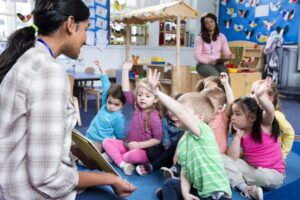 Daycare centers have always held a special place in my heart and were the very inspiration for The Little Helper! Story time is a unique time when you have the child's complete attention on you and what you say. This is the time when you provide life lessons that will stay with them into their adulthood.
No time is better served than reading The Little Helper to the children in your care. They will love the pictures and will see themselves in the characters as they go through the story with them doing and helping everyone in their community.
We all started as children with dreams and hopes. You never know how you may positively impact the FUTURE community leader, Congressional Representative, or Supreme Court Justice in your midst!
"The Little Helper" Is A Great Addition to Bookstores
Publishers Weekly recently cited studies that showed that children's books sales are up, while the overall market remains flat.1 Another focus group quoted the following eye-opening statistics: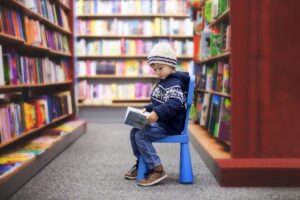 In 2018, the US children's book publishing revenue amounted to $2.95 billion.
In 2018, sales of children's categories for print books increased by 0.2%, with the highest growth in the holidays/festivals/religion; social situations/family/health; and education/reference/language categories."
In 2019, the Children and Young Adult category reached $197.1 million in revenues.2
The evidence is mounting, but the trend is clear… children's books are selling and if your bookstore is not stocked with children's books of sufficient diversity you are losing out on a great opportunity! Contact me today to see how we can get a shipment of The Little Helper out to you right away!
We have SPECIAL PRICING on bulk orders
contact me
TODAY!