WHAT MAKES The Little Helper SO SPECIAL?
Why self-esteem is MORE important than what school your child attends
What parent would not want their child to go to the best schools in the country?
The quality of the instruction, the broader range of opportunities, and the potential for a higher-paying job after graduation. Most people want to afford better opportunities for their children than they had growing up.
They want their children to be well-educated, self-sufficient, and productive members of society. In addition, they want to equip their children to achieve any goal and overcome any obstacles that children may face.
Yet, all these high aspirations are not possible without the child BELIEVING they can.
Where does a child's belief in what they can achieve come from?
It comes from their self-esteem!
A child has to know that they are both worthy and capable of achieving their goals.
A child must see themselves as competent.
A child needs to see themselves in the world around them… doing… being …. achieving!
"It is impossible for a child to have a healthy self-esteem unless they see themselves in books and media…" – Levar Burton, actor, former host of the PBS Kids educational television series Reading Rainbow; "The View," Television Interview April 28, 2021.
Long before Brown vs. Board of Education, it was known by psychologists Kenneth and Mamie Clark that ALL children, not just minority children suffered from segregated schools.
Children need to SEE themselves interacting and being positive contributors to society.
Children need to SEE themselves acting alongside children of other cultures as equals.
Children need to SEE themselves as playing a role in shaping the world around them.
Like adults, children need to feel valuable to their family, community, and the world!
All children love to help their parents. It's time for parents to see their child not simply as children but the next generation molded by positive examples.
The Little Helper does exactly that!
THE SUCCESS TOOL YOUR CHILD CAN NOT BE WITHOUT
The Little Helper was created with a powerful purpose of showing BOTH adults and children how their children are not only valuable members of the family, but indispensable members of society!
Every child wants to be needed to feel like a valuable member of the family.
Showing a child how they can contribute improves self-esteem and allows them an outlet for positive creative expression.
Think of it…
How often does your child show interest in what you're doing around the house?
Doesn't your child like to help you during shopping trips?
How about doing laundry or sorting clothes?
Children love being a help!
Think of how this natural inclination to help you and show how much of a help they can be leads to a feeling of usefulness and worth.
The Little Helper builds on those natural inclinations to show your child positive examples of helping outside the house as well!
The Little Helper shows some of the ways that many children have a natural desire to help others, but sometimes either denied access or are unsupported in doing so.
A frustrated child can become a delinquent child.
A child not encouraged in positive ways can become motivated in negative ways.
The Little Helper shows your child that they are a wonderful contribution to the family AND society. Helping others in society is one of the most important attributes of the service professions.
Teachers, doctors, nurses, police, social workers… and so many other professions all found their calling in helping others in our society and for doing so we repay them with our highest respect!
The Little Helper is one of the most encouraging books your child will read!
The Role of Volunteering in Increased Self-Confidence
Several years ago, Western Connecticut State University specifically cited the ways in which volunteering not only holds benefits for the community but for individuals! WCSU found that:
 "Volunteering can provide a healthy boost to your self-confidence, self-esteem, and life satisfaction. You are doing good for others and the community, which provides a natural sense of accomplishment. Your role as a volunteer can also give you a sense of pride and identity." https://www.wcsu.edu/community-engagement/benefits-of-volunteering/
This shows that we all benefit from giving back to our communities and showing children how they can give through volunteering builds a sense of accomplishment and self-confidence that will serve them in their future.
The Little Helper highlights many ways in which young children can contribute to their families and the communities in which they live.
The Little Helper is …
A spark that seeks to ignite young imagination.
A catalyst to foster self-confidence.
A way to spur giving and empathy for others.
A fire that kindles the best of humanity.
Many have observed how individualistic our society has become.
You don't have to search far.
Stories flood the daily news on how people tend to care less and less about our environment, our, communities and each other.
I am saddened and particularly troubled by the seemingly younger and younger ages in which children are falling into delinquency.
One book will not reverse this negative trend, but I believe a commitment by those of us who care will!
"A child that is not embraced by the village will burn it down to feel its warmth." – African Proverb
Every Child NEEDS to Be Needed
It all begins with a child's healthy self-esteem and positive self-image!
Every child needs some level of responsibility, even at a young age.
Positive affirmation is good, but most child psychologists and behavioral experts agree that empty or vain praise does little to elevate self-esteem.
Genuine praise and positive affirmation tied to actual tasks go much farther than empty compliments that sound good but are not tied to actions.
When a child does something they gain a sense of proficiency and confidence in their abilities.
Having confidence in their abilities is something that they will draw upon in school, college and beyond. It all starts with a healthy self-esteem.
"Raise a confident child by giving them household duties. This helps them feel more valuable and channels their energy into desirable behavior and teaching skills."-Dr William Penton Sears, pediatrician and author, https://www.askdrsears.com; May 4, 2021
All tasks require a level of attention, and that attention to detail is an important part of your child becoming proficient at whatever they do.
Not all children will become brain surgeons or rocket scientists, but no matter what your child does, he or she must believe they can.
Henry Ford once commented:
"Whether You Think You Can or Think You Can't — You're Probably Right." -Henry Ford
And that saying has never been truer when it comes to children. In fact, it's when we are children that the seeds of belief in ourselves and our abilities take root!
Invest in your child's self-esteem today and show them how to be the BEST "Little Helpers" they can be!
Special Offer
While Supplies Last!
Studies Show Self Esteem is Greater Predictor of Success than School or Money
US News recently reported on research cited by the National Bureau of Economic Research, which found that black students who have just one black teacher in elementary school are more likely to graduate and more likely to enroll in college – and significantly more likely if they have two black teachers. –US news recently reported; May 4, 2021.
The key is that ALL children need to see people that look like them in books and media … achieving and doing positive things! Children must be shown that THEY MATTER …  to cultivate and  strengthen a belief that they can achieve as well!
What The Little Helper will give to your child:
Positive affirmation of achievement.
Boost in self-Image.
Shows ways they can help.
Chanel energy in positive directions
Teaches life lessons.
Reinforces self-worth.
Fosters compassion and empathy.
Cultivates responsibility!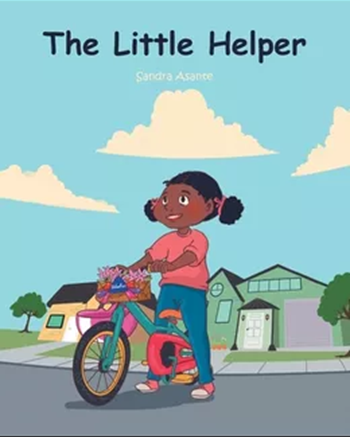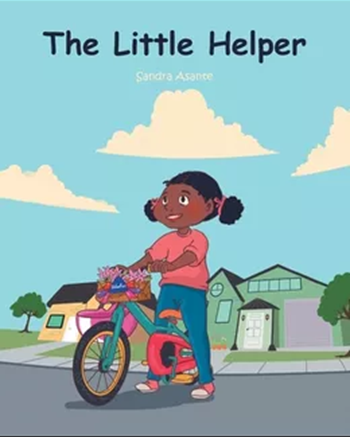 Show YOUR Child the Ways They Can Help!
As I alluded to earlier, The Little Helper is NOT just for children, but a great BENEFIT for parents, grandparents as well as the…
WHOLE FAMILY!
If there has ever been a time when strengthening the family bond is important, it is in times like what we are facing now!
What The Little Helper will do for Parents/Grand Parents:
Create more quality time with your child.
Gain greater awareness of your child's gifts.
Encourage "giving back" as a family event.
Reinforces respect for authority.
Family involvement in community.
Encourages family values by helping others.
Strengthens the family through joint purpose.
Create great memories that last a lifetime!
What Parents and Grandparents are Saying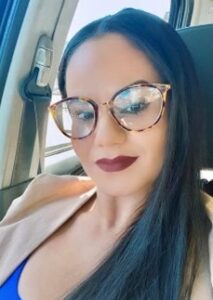 The Little Helper portrayed a positive and important role for the little girl in the story. Any parent would want their child to be influenced by such a positive role model and hopefully emulate similar qualities in their own lives. Truly inspirational!
Jahayra P., Newark NJ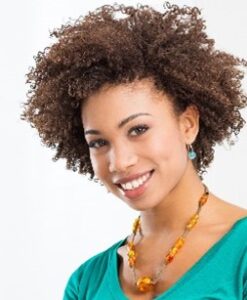 The Little Helper is a perfect example of a child working with their Mom in the home, school, and neighborhood. Should be shared with all children!
M. Gleason, Saratosa FL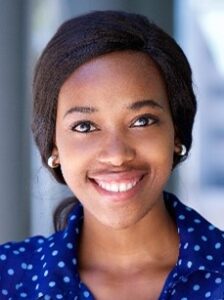 Loved it, loved it, loved it! I cannot say enough good things about this book! The beautiful cover and color pages, the artwork, and the wonderful message that ALL children can make a meaningful contribution to society all make this a MUST HAVE! Depending on the child's age, I recommend the hardcover as it is more durable!
Kimya R., Brooklyn NY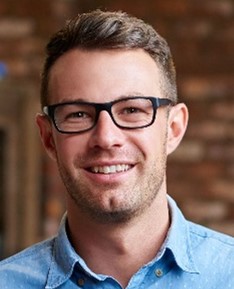 I thoroughly enjoyed reading "The Little Helper." Its timeless message of service to others and showing how even young children can contribute to their family and community should be encouraged in every household. The Little Helper is a beautiful little book no home with children should be without!
William C., Proud Grandfather

The Little Helper provided a wonderful message of service and caring for others that are so important but rarely found in other children's books. I loved it so much that I bought several copies for all the young children in my family. I'm thrilled that Sandra has created a work that will benefit and create a positive impression on every child that reads it. I highly recommend every parent or grandparent get this book for the "little helper" in their lives!
S. Bristow, Bloomfield, NJ
DON'T miss this once in a lifetime opportunity to positively impact your child. The Little Helper is a wonderful book your child will not be able to put down!
Give your child the gift of a positive self-image that will propel them past any obstacle in their lives!